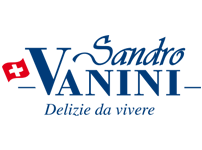 Sandro Vanini
Baking Ingredients
Grated orange and lemon peel from Sandro Vanini taste just like fresh fruits. The gentle processing combined with very high fruit contents creates a distinctive flavour.
Fresh fruits can be preserved by candying, which retains the fruit's natural flavour and intensifies the aromatic taste. Sandro Vanini offers an extensive range of candied fruits.
You want more information?
Send an e-mail
or
call 2815-2593