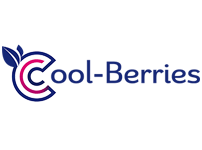 Deep frozen Blueberries
Deep frozen blueberries - certified from field to processing. According to your quality needs. Calibrated and sorted in compliance with your wishes. Packed according to your request. And this independently from any seasonality covering 12 months of the year - deep frozen blueberries in a new dimension.
We deliver standard and organic (bio certified) quality.
Cool-Berries is the logical continuation and development of the family-owned blueberry farms of Dittmeyer with a history of over 30 years. The starting point was on our organic blueberry farm in Worpswede, close to Bremen, Germany. In 1989 we expanded to near Bordeaux and as of 1995 also to Ayamonte/Spain with now a total of about 250 hectares.
From February till September all European markets are supplied with about 1.500 tons of fresh blueberries of the variety 'Myrtillus vaccinium corybosum'. In the winter season a cooperation with producers from South America enables Clemens Dittmeyer and his team to provide fresh blueberries for 365 days each year.
You want more information?
Send an e-mail
or
call 2815-2593