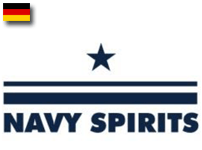 Navy Spirits - Gin
COMING SOON
Marlin 42 and Orca 47 are gins produced and bottled in Germany. They are the start of a new line of premium spirits under the name of NAVY SPIRITS.
Both are based on a recipe of 27 hand-picked botanicals and this makes them fine, complex, aromatic premium gins, which can be enjoyed either pure, on the rocks or as gin and tonic.
From Sailors for Sailors - we have created these gins to enable you, after a day on the water, to enjoy a fresh, fine aromatic and expressive gin. The Marlin 42 and the stronger Orca 47 are London Dry Gins.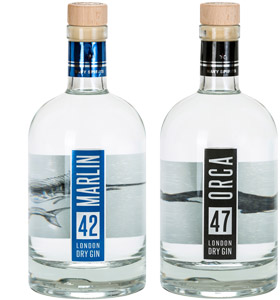 The maritime aromatic freshness of both gins arise from the symbiosis of juniper berries and violet roots, cardamom and coriander with a subtle hint of citrus, notes of beach pines, combined with fine floral tones of orange blossoms, rose leaves, lavender and pink pepper.
The tastes of both gins are soft and clean with a silky-long finish, paired with an off-dry taste with subtle nuances of angelica root, yellow turmeric root, pepper and cinnamon bark.
When mixed with tonic water these gins are invigorating and resistant and keep their characteristic flavour. They exceed most tastes and they stay long and extra dry on the palate.
You want more information?
Send an e-mail
or
call 2815-2593