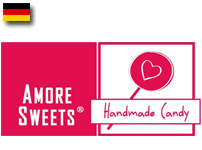 Handmade Rock Candy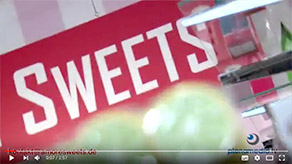 Amore Sweets ® YouTube video
Handmade candies in beautifully designed gift packaging
These exclusive, brightly coloured hard boiled sweets are made with great attention to detail according to a unique confectioner's tradition that has become rare in modern times.
These eye-catching and tasty sweet presents will enchant your customer's senses and make a great gift for their celebrations, parties or simply between friends.
Amore Sweets candy comes in a variety of themes for events, holidays and seasons. They are made without preservatives or fat, are gluten free and only natural colours or non-azo colours are used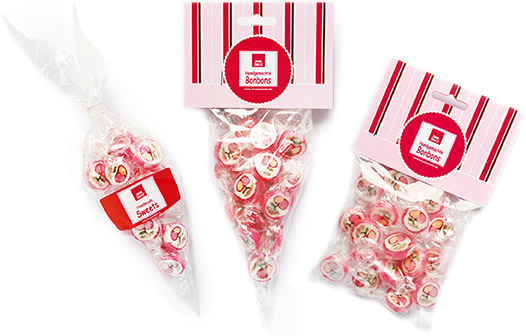 We can do more. We can also produce a number of other handmade sweets and lollipop motifs. There is a minimum order volume for these products:
• 26g lollipops: From 8,400 items (168 displays with 50 items each)
• 10g lollipops: From 16,800 items (168 displays with 100 items each)
• Bulk candy: From 345 kg (approx. 76,000 items)
The packaging for our handmade candies and lollies can also be produced under your own brand (private label). We can also implement your own packaging ideas. The general minimal order volume for private label orders is 10,000 items..
You want more information?
Send an e-mail
or
call 2815-2593