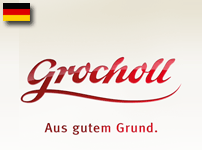 Potato specialties
There's a reason why
our products perfectly meet your needs
Fresh from the field to our facilities and to your shopping basket - here at Grocholl, we guarantee our products consistent, verified quality all year round.
Our potato products are made exclusively from raw materials from the very best regional potato cultivation areas, like Lüneburger Heide, Altmark and Wendland. Quality you can taste!
A gentle sterilisation process ensures that our products remain fresh and durable over longer periods of time. Find out for yourself.
Our classics - alway a pleasure
Taste the freshness of our quick-and-easy-to-prepare potatoes
Feel like roast potatoes or hash browns? No problem - our 'Red Line' potato specialities are perfect as main courses or delicious sides. Peeling or parboiling potatoes is a thing of the past. Enjoy the taste of delicious and crisp roasted potatoes in no time.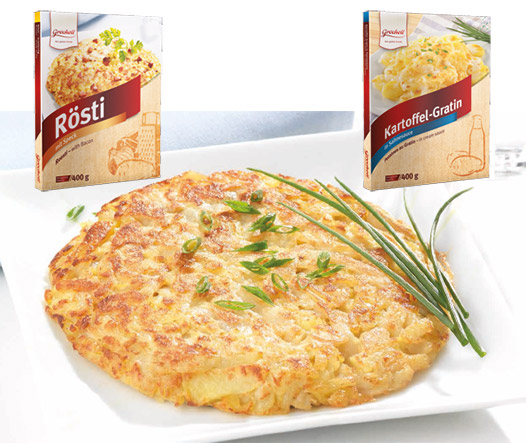 Enjoy the best - with our kitchen helpers
Ready-cooked potatoes in different cuts and sizes
Our potatoes are perfect partners in the kitchen when you need a little something extra. It's quick and easy to prepare delicious roast potatoes, boiled potatoes or jacket potatoes. With the convenient 750g, 3kg, and 5kg bags you always have the right amount on hand. Gentle cooking means our potatoes keep their many natural vitamins and a variety of micronutrients.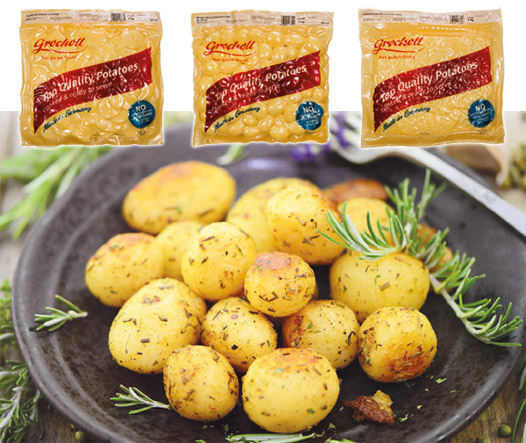 Fine foods - plain or spicy
Every dish with the right boost
Like your roast or boiled potatoes with piri piri sauce or with garlic and herbs? Our 'Blue Line' has the right potato for every taste. Perfect for side dishes or for your next summer barbecue. No need to peel or parboil potatoes in this line either.
Overview of Advantages
• ready cooked, vacuum-packed potatoes
• use immediately: no thawing, peeling or cooking required
• delivered all year round with consistent quality
• no preservatives
• refrigerate for up to three days after opening
• shelf-stable unopened for at least 12 months
You want more information?
Send an e-mail
or
call 2815-2593