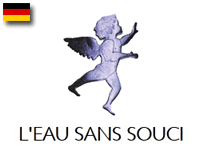 L'EAU SANS SOUCI
GERMAN PREMIUM MINERAL WATER
Ever since the times of the Celts and the Teutons, there has been a culture of natural mineral springs on German soil. Recognized even by the Romans, who enriched the landscape with their spas and springs. Since ancient times this tradition has been preserved and cultivated in Germany. L'eau Sans Souci is characterised by its pure, mild and gentle taste. Its pureness is guaranteed by the location of its spring in a protected woodland since the beginning of our era, free of anthropogenic acidification and substances. ln order to preserve this pureness and highest quality for the future, we have ensured that the spring of L'eau Sans Souci also remains protected in its wide-ranging woodland from any manmade environmental influences.
Winner of the Golden Label Award 2012
in the category mineral water & soft drinks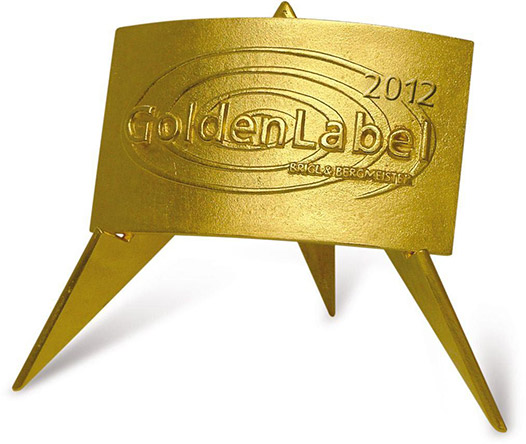 L'EAU SANS SOUCI 'Medium'
is fine-sparkling and very gently carbonised, resulting in a refined and mild taste. A harmony neutralising the palate and hence supporting the enjoyment of fine dining.
L'EAU SANS SOUCI 'Naturelle'
is soft and gentle in its taste with a well-balanced mineral content.
Both are exclusive Premium Natural Mineral Waters with a distinct taste, excellent for food and wine pairing and suiting any occasion. Over 60 years experience and tradition in production and filling of Premium Natural Mineral Waters guarantees the highest and purest quality of L'eau Sans Souci. L'eau Sans Souci is exclusively distributed in the hospitality and restaurant industry.
You want more information?
Send an e-mail
or
call 2815-2593